Monstera deliciosa, the Swiss cheese plant, is a species of flowering plant native to tropical forests of southern Mexico, south to Panama. It has been introduced to many tropical areas, and has become a mildly invasive species in Hawaii, Seychelles, Ascension Island and the Society Islands. Be careful, this genus is highly toxic to both pets and humans.
When young, their solid heart shaped leaves, but watch it mature and develop the 'Swiss Cheese' looking leaves everyone adores. This low maintenance houseplant will thrive in bright, indirect light. Try to keep them out of the direct sun to prevent burning the leaves. These fast growing plants will need a consistent watering schedule, watering when the top 2 inches of soil are dry. Monstera's are great climbing plants so adding a totem will help your plant stand up right. It can be propagated in water or potting mix from a stem cutting that includes a leaf note and aerial root. Well-draining soil and medium humidity will be beneficial to this plant. Be sure to wipe the leaves occasionally and mist frequently. Careful, they are toxic to pets and humans!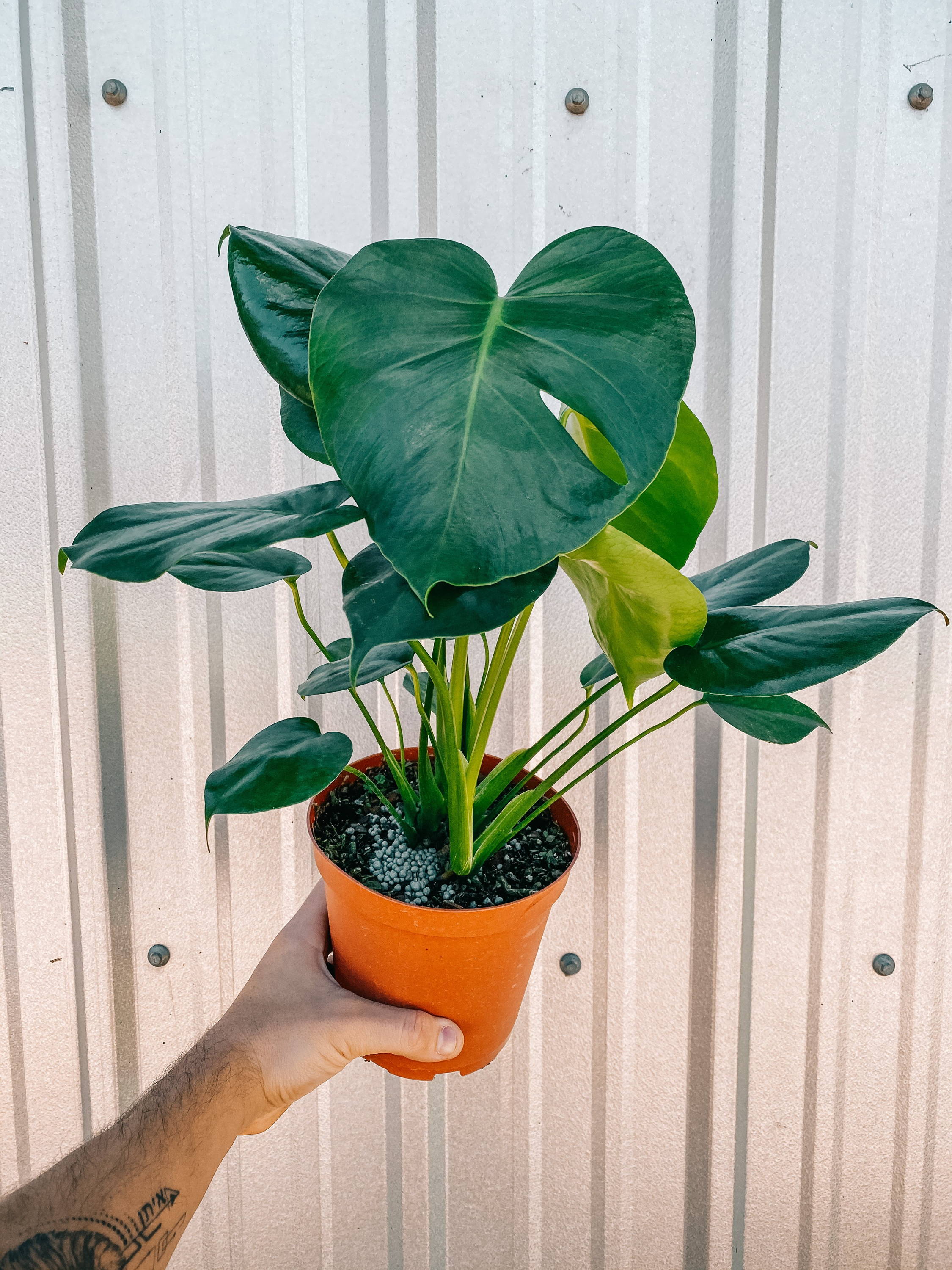 ---
Monstera Adansonii 'Swiss Cheese'
Similar to the Monstera 'Obliqua', the Adansonii has wider leaves and smaller holes. Place this plant in bright, indirect light and keep the soil moist but never soggy. They crave humidity so having a humidifier is ideal, but you can mist with a basic spray bottle. Repot annually and fertilize in the spring. This vining plant likes to be attached to a totem and will reward you with thick, full leaves. You can propagate this plant by stem cuttings. Place on a bookshelf or on the floor with a totem to create a jungle vibe in your home.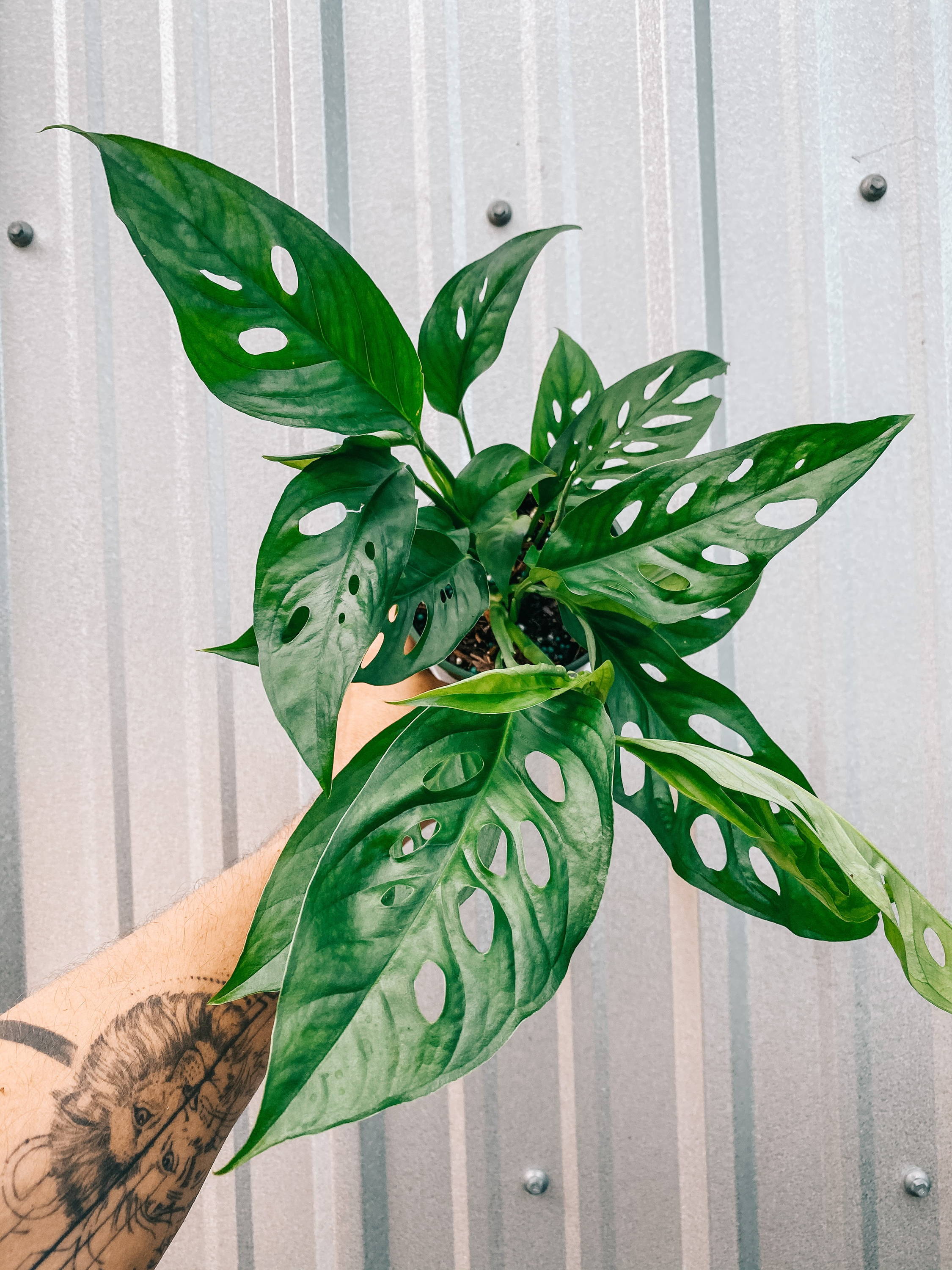 ---
This rare monstera comes from Mexico and many parts of Central America. They are fast growing, easy to care, and looks great in any room. Ideally, bright indirect light will help the leaf size and foliage. Keep the soil moist and mist frequently as they love high humidity environments. They can be propagated by stem cuttings and added to the same plant to create a more full looking plant.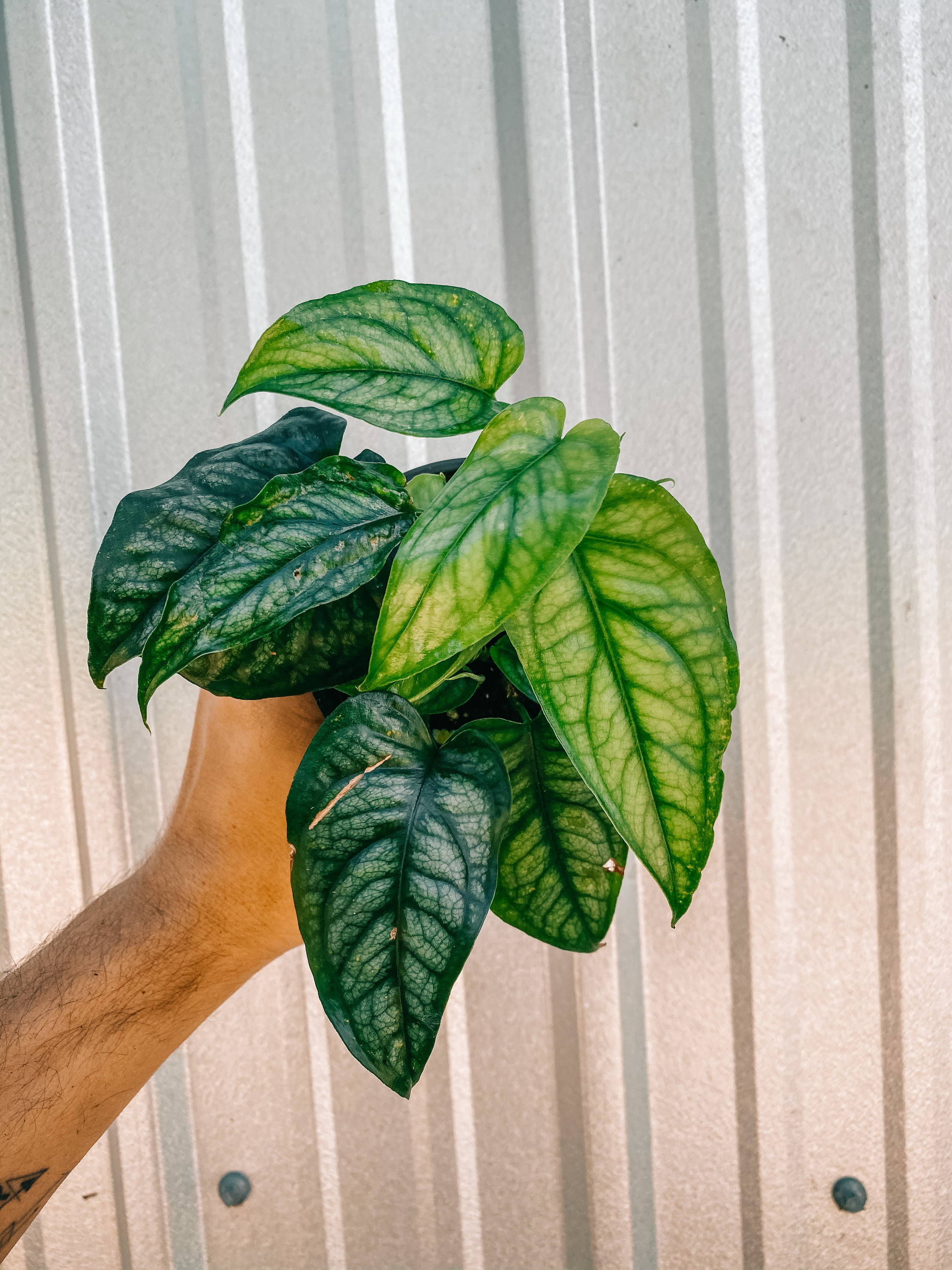 ---