Dieffenbachia is a genus of tropical flowering plants in the family Araceae. It is native to the New World Tropics from Mexico and the West Indies south to Argentina. Some species are widely cultivated as ornamental plants, especially as houseplants, and have become naturalized on a few tropical islands.
---
---
Dieffenbachia 'Star Bright'
This plant can tolerate moderate shade but would like bright indirect sunlight. Make sure the soil stays moist and doesn't dry out but do not allow it to stay soggy.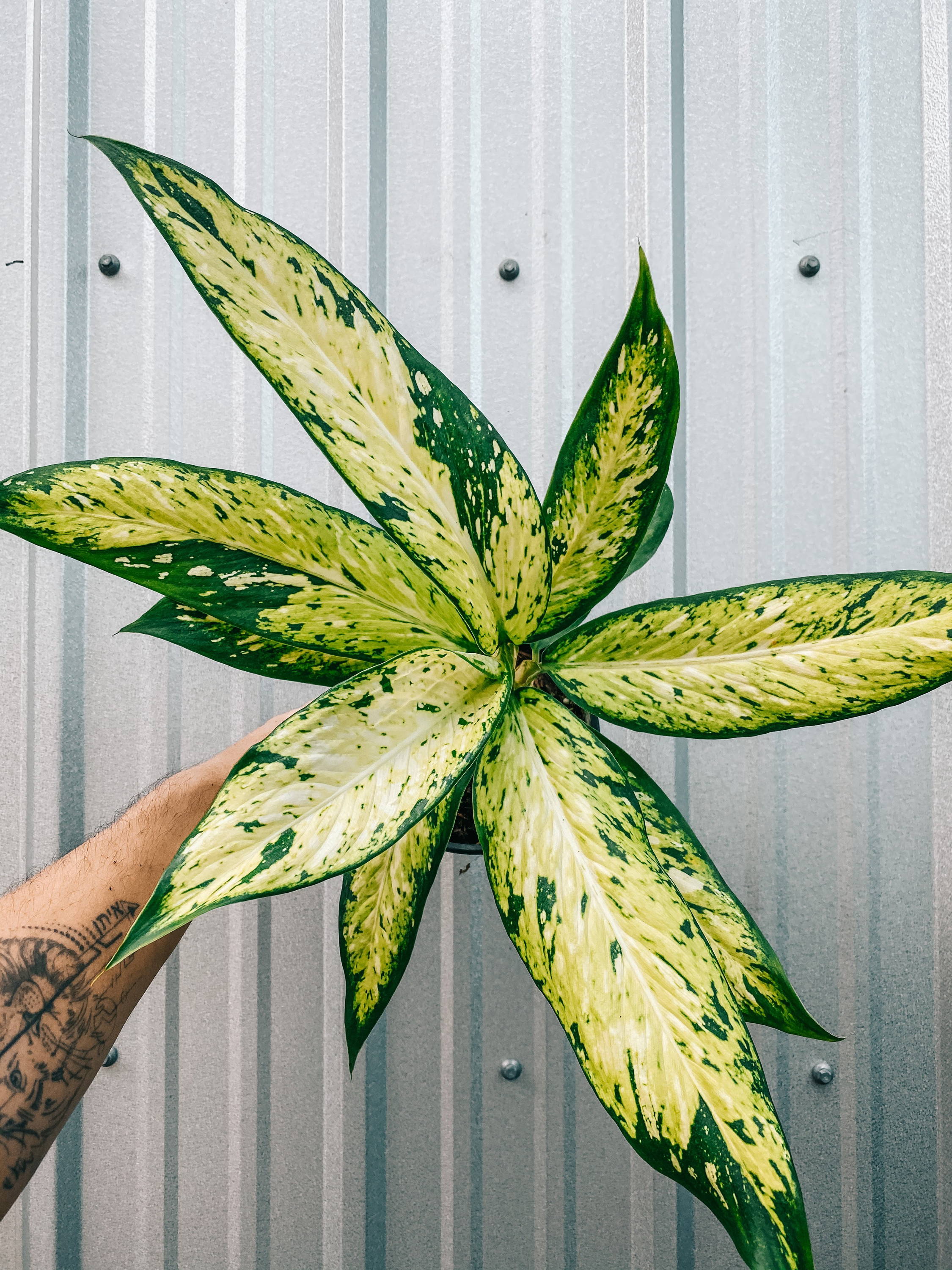 ---
Shop Our Dieffenbachia Collection Here!