Guiana Chestnut aka Pachira Aquatica aka Money Tree is a tropical wetland tree in the mallow family Malvaceae, native to Central and South America where it grows in swamps. This indestructible plant can grow very large so be prepared to have the space for this flourishing houseplant. This plant can stand excessively damp soil and bright light. Some trunks braid and create an unusual plaited pattern.
This plant is often given to promote good wealth in the home. Bright, indirect sun is favored by this popular houseplant. If the leaves begin to turn yellow, that indicates that it needs more light. Even though this plant loves sun, be sure to not put it in direct sunlight. Since this plant is used to being in a swampy environment, it can tolerate heavy watering as long as you have good drainage. Be careful you don't let this plant sit in water for too long. This plant appreciates if you mist the leaves and trunk frequently. This plant is toxic so be mindful for children and pets.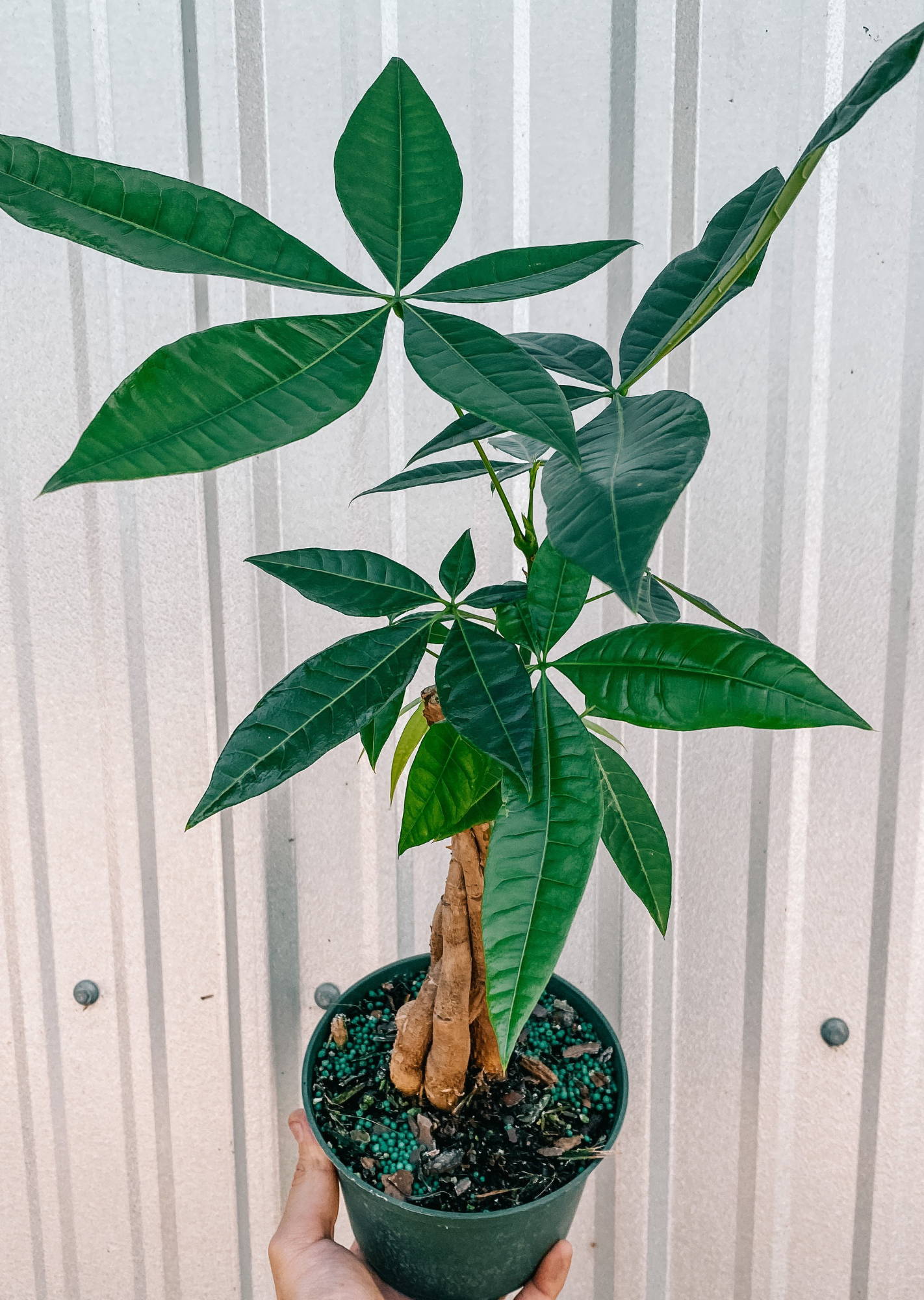 ---
in stock money trees Here!