Syngonium is a genus of flowering plants in the family Araceae, native to tropical rainforests in southern Mexico, the West Indies, Central and South America. These are easy care plants that are low light tolerant and have a wide range of colors and patterning on their leaves.
Known as the 'Mini Arrowhead Plant', this plant has broad green leaves with white in the center with extra splashes around the leaves. This plant can tolerate low light but also likes to in bright, indirect light. Allow the soil to dry slightly before watering (does not like to stay too wet). They are tropical plants and appreciate high humidity so mist frequently. These great easy houseplants are toxic so be mindful of pets and children.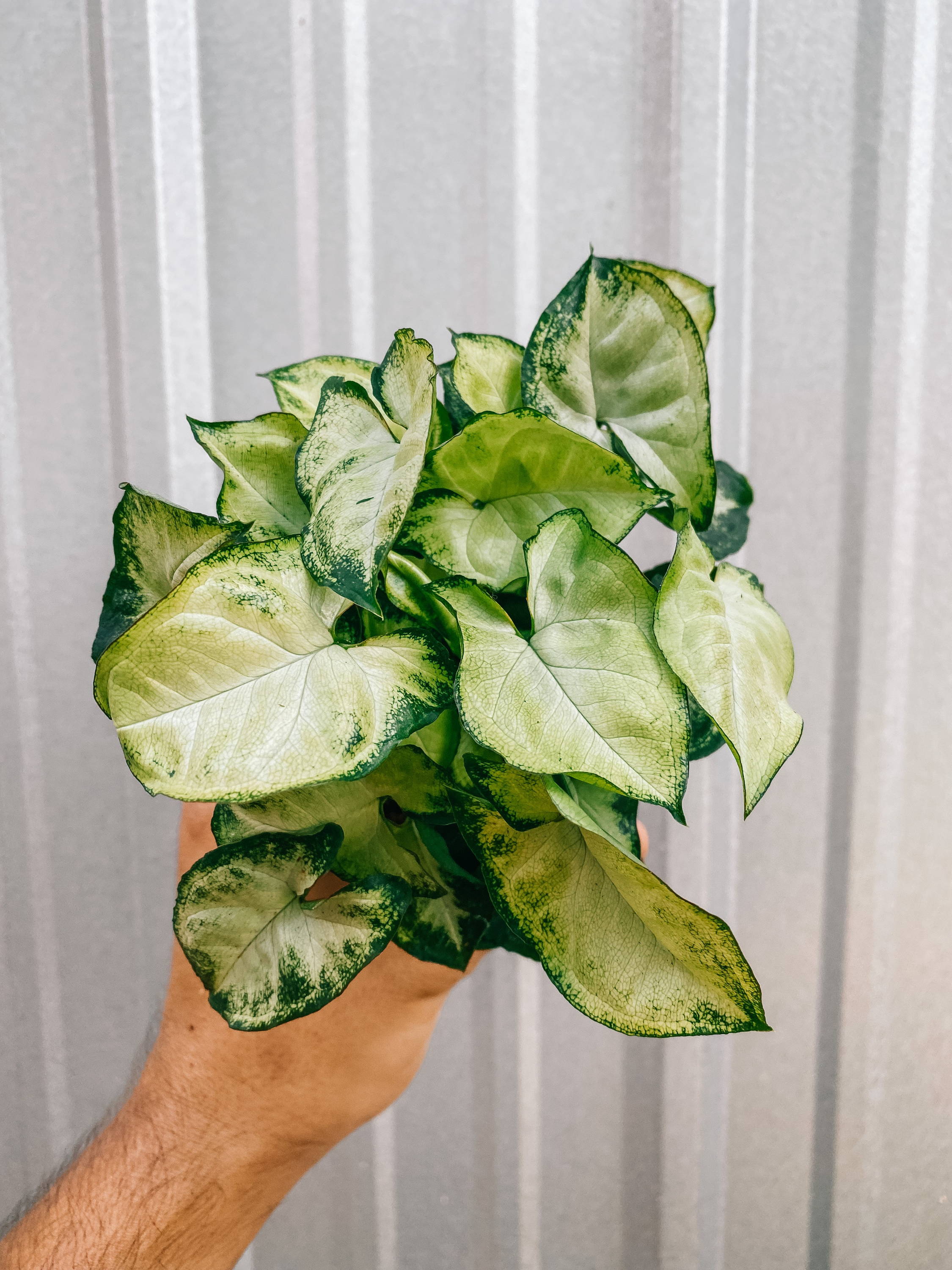 ---
If you like pink, this is the plant for you! Its heart-shaped leaves and has earned this plant its name 'Arrowhead'. This plant is low light tolerant but can handle the bright, indirect. Too much light will create a faded look and too little light will cause your plant to push out green leaves. Avoid direct sunlight as it will burn the leaves. As for watering, since this plant sucks up lots of moisture, expect to water whenever this plant dries out. Be careful not to overwater nor underwater! You can use You can use a mixture of potting soil, peat moss, and perlite to create a rich, well-draining soil. Sadly, this plant is toxic to be mindful around pets and children.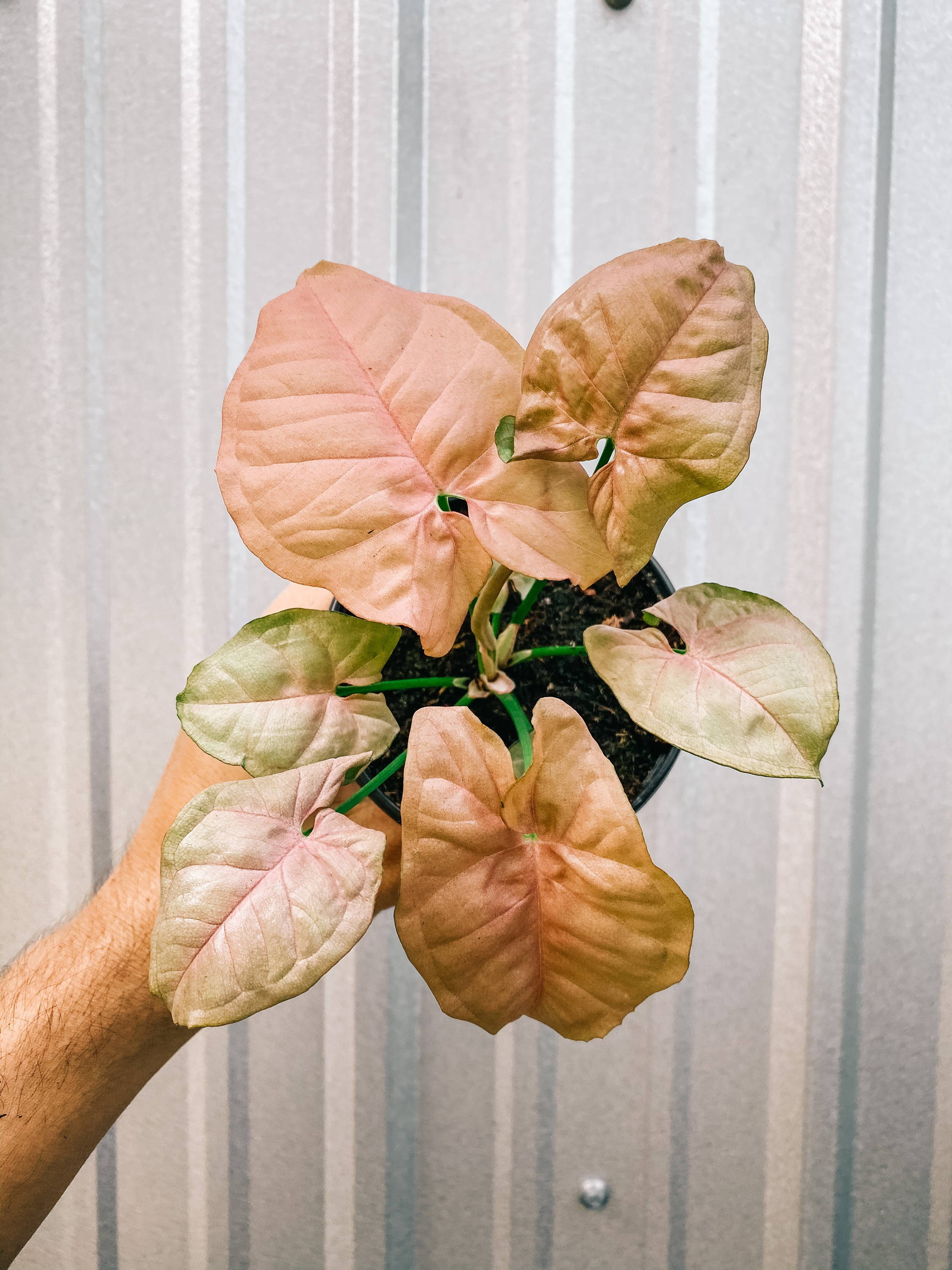 ---
in stock Syngoniums Here!